WattNode® Power and Energy Meters
Continental Control Systems designs and manufactures the WattNode® AC energy meter and Accu-CT® current transformers. Available products include networked BACnet®, Modbus®, and LonWorks® bidirectional power, energy, and demand meters and pulse-output watt-hour transducers.  WattNode meters measures 1, 2, or 3 phases with voltages from 120 to 600 volts Vac and currents from 5 to 6,000 amps in delta (phase to phase) and wye (phase to neutral) configurations. They are suitable for use in commercial, industrial and residential applications. Products are UL listed for use in the United States and Canada (cUL), and CE Mark for use in the European Economic Area, WattNode meters have a Five Year Limited Warranty.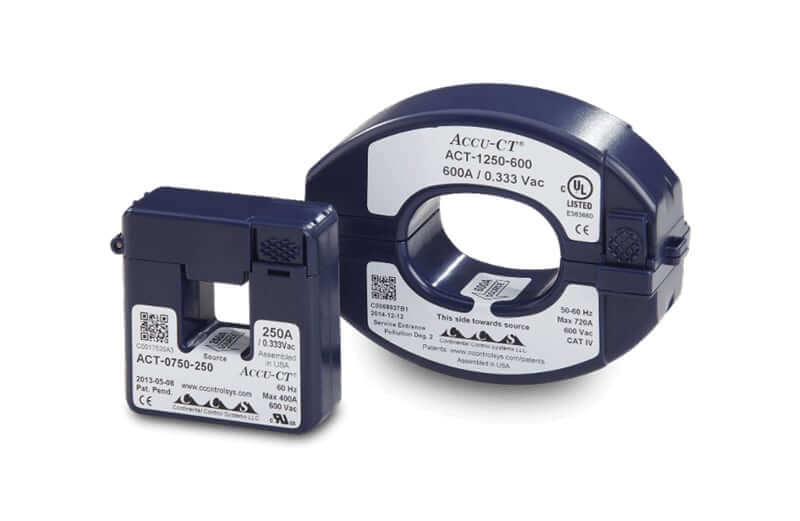 CURRENT TRANSFORMERS
There are several different families of current transformers (CTs) in various window sizes,  solid-core, split-core, and flexible rogowski coil, current ranges, and accuracy grades.